Through our sustainability report, we aim to inform our stakeholders and the general public on an annual basis about our social, environmental and economic performance, and show how we advance in strengthening a mining operation with principles in favor of sustainable development.
This report is in accordance with the ICMM assurance-validation principles, and with the GRI (Global Reporting Initiative) standards and its respective supplement for the Mining and Metals Sector.
In order to guarantee trust in relation to the content of this report among our stakeholders and the general public, we hired a company for the independent verification of the sustainability performance standards, applicable for the 2022 reporting period.
We carry out our productive activities with a focus on protecting people's health and life, respecting the environment, ensuring social commitment, promoting human rights and operational efficiency.
---
Corporate governance structure
Minera San Cristóbal S.A. is a company incorporated in Bolivia in 2000. From March 2009 until 2022, we were a wholly-owned subsidiary of the Sumitomo Corporation, a multi-sector business conglomerate headquartered in Japan.
Our corporate governance structure is made up of: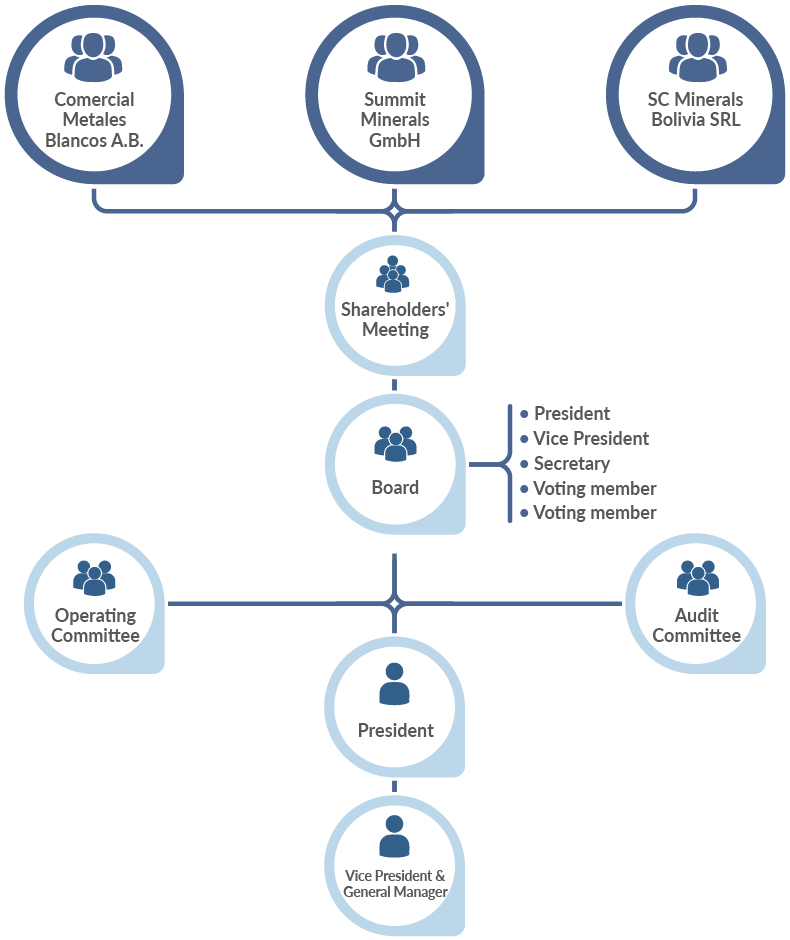 Ethical conduct
Our management and mutual respect policies, as well as our ethical and legal principles, are the framework for all our activities. We reject any act of corruption, understood as any action that violates the legal provisions in force and the ethical values of our company.